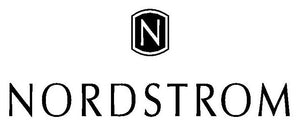 Updates:
Now with over 100 questions and answers for practice.
Added a 122-page workbook to complement the course and slides.
Let us help you ace your upcoming Sales Associate interview at Nordstrom
Congratulations
Congratulations on starting the journey towards a new job at Nordstrom. Whether you are starting your new career, changing your career, moving in your current company or just looking for something new, CONGRATULATIONS.
GREAT JOB ON GETTING TO THIS FIRST IMPORTANT STEP
The Bad News 
The entire interview process can get stressful. From phone interviews, to on site interviews, to avoiding nervousness be becoming confident, to learning about the company, to wearing the right clothes etc. etc. etc. - there is a lot going on.
THE ENTIRE PROCESS OF INTERVIEWING CAN BE OVERWHELMING
The Bigger Problem
Lack of confidence before an interview. The # 1 reason why people fail at an interview. 
Coursetake's 8 x 3 Step Interview Preparation Plan to Ace Your Upcoming Sales Associate Interview at Nordstrom
To ace your Sales Associate interview at Nordstrom, we propose an 8 x 3 Interview mastery plan that consists of 8 core steps and 3 acceleration steps.
The 8 Core Steps – Follow one step at a time.
Step 1 – Figure out the interview process at Nordstrom.
Step 2 – Study the Retail industry.
Step 3 – Study the company Nordstrom in detail.
Step 4 – Study the Job Description for Sales Associate at Nordstrom.
Step 5 – Study the Main Question Types.
Step 6 – Practice, Practice, Practice.
Step 7 – Ask the Right Questions.
Step 8 – Get Ready for Interview Day.
The 3 Acceleration Steps – Follow throughout the process.
Get Motivated
Get Organized
Stay Consistent 
We've done the work for you
We've already researched the interview process for a Sales Associate at Nordstrom.
We've already researched the Retail industry.
We've already researched Nordstrom.
We know exactly how to study the job description.
We know exactly how to answer every question asked the Sales Associate interview at Nordstrom.
We will tell you exactly how you should practice.
We know exactly what questions you should ask.
We know exactly what you need to do on interview day.
More Importantly
We know exactly how you should work on your confidence and avoid any nervousness during your interview.
We know exactly how you should be organized.
We know exactly how you should stay consistent.
Nordstrom's Sales Associate Interview Preparation Course
This class is purely about preparing for an upcoming Sales Associate Job Interview with Nordstrom.
My aim is to take you through a systematic process one step at a time to help you ace this upcoming interview.
Whether it's on the phone, in person, or through video.
Whether it's your group interview or individual interview.
My approach will be to first teach you a lesson (modules) and then give you homework for you to complete.
This class consists of worksheets and slides, along with the video lectures, that you can download.
I've seen that the most successful candidates are the ones who NOT ONLY follow the lessons, but do the homework at the end of it all.
THIS COURSE WILL BE COMBINE THEORY AND PRACTICE TO HELP YOU SUCCEED.
About Coursetake
Our Mission is to help students ace their upcoming interview.
We do that through job title and company specific interview training. Over 500,000 students helped in over 100 countries. Learn more at www.coursetake.com 
We are all hiring managers. We will give you the hiring manager's perspective. The person who is going to write you a paycheck. Not recruiters or human resources.
Learn more at www.coursetake.com 
What will you get as part of this course?
369-page slide on how to ace the upcoming Sales Associate Interview at Nordstrom.
3 hours of video to walk you through everything.
122-page workbook to complement the slides.
24/7 email support whenever you want it.
Tons of Frameworks and over 100 Questions and Answers for Practice
Sample Questions and Answers Covered as Part of this Course
Name a time when a customer was unhappy with a situation, what did you do about it and what was the outcome?
Describe a time where you set a goal for yourself, and achieved it. How did you meet this goal?
How well do you work with others?
Do you considered yourself to be a strong leader?
How did you display great customer service? Give me an example of a time you were a leader.
What are three of your skills? What is something you need to personally work on?
What would be ways you can increase your sales?
Why do you want to work at Nordstrom?
Tell me about a time you had to deal with a difficult customer?
Have you ever worked in commission-based sales in the past? How was your experience?
What are some concerns, motivators and goals you have about/for this position?
What qualities do you think a person in this position should have?
Have you ever worked on a competitive team in the past, and are you a competitive person?
What is your availability?
Describe a time when you helped someone?
What was one challenge you were given in your previous jobs and how did you over come it?
What is your favorite aspect about Nordstrom?
Please demonstrate how you would sell this ____ to a customer.
What are some strengths that you have?
How do you handle aggressive co-workers when it comes to sales?
About Nordstrom
Nordstrom, Inc. is a leading fashion specialty retailer based in the U.S. Founded in 1901 as a shoe store in Seattle, today Nordstrom operates 329 stores in 39 states and Canada, including 121 full-line stores in the United States and Canada, 200 Nordstrom Racks; two Jeffrey boutiques; and one clearance store. Nordstrom also serves customers online through Nordstrom.com, Nordstromrack.com and private sale site HauteLook. The company also owns Trunk Club, a personalized clothing service that takes care of customers online at TrunkClub.com and its five showrooms. Nordstrom, Inc.'s common stock is publicly traded on the NYSE under the symbol JWN.
Sales Associates at Nordstrom
Summary of Job Position
Retail Sales - Designer Dedicated Sales Associate: Nordstrom isn't just another job—it's a career. We're a leading fashion retailer that's offered the very best of what's next in fashion for men, women and children since 1901. We believe in rewarding outstanding work, providing career opportunities and building long-term relationships with our customers and employees. It's fun, supportive, competitive and a great place to grow your career.
Job Description
A day in the life…
As a designer dedicated sales associate, you'll play a dual role—part brand ambassador, part stylist. In this role, you'll…
Build relationships with customers who have a passion for designer fashion by attending to their individual needs - whether they need a last-minute handbag or want to invest in a new seasonal wardrobe.
Teach and coach team members on brand history and products and build brand awareness with customers through events and promotions.
Share your knowledge and excitement about the latest haute couture trends - from high shine to ultra-mod, with equal parts elegance and attitude.
Develop and maintain strong relationships with vendors and internal partners to promote brand awareness across designer departments, address product needs and meet goals.
Work with department manager and visual department to ensure merchandising and presentation meet the brand's image standards and keep the department "runway ready".
You own this if you…
Have a high school diploma, or equivalent, preferred
Love the idea of working in a commission-based environment that includes an extended designer discount and bonus incentive—the more you sell, the more you make.
Know it's the little touches that complete an outfit.
See the world through the eyes of an entrepreneur—you're comfortable taking initiative and driving your own business.
Build great relationships with customers and co-workers through stellar communication and follow-through.
See casual wear as designer heels and an haute handbag.
Are so into fashion that you get all your news from Vogue and Women's Wear Daily.
Embrace a flexible schedule based on department and store needs.
We've got you covered…
We offer a comprehensive benefits package that includes a fabulous merchandise discount; an employer-matched retirement plan; extended health, prescription, vision and dental coverage and more.
We are an equal opportunity employer committed to providing a diverse environment.
This job description is intended to describe the general nature of the work employees can expect within this particular job classification. It is certainly not a comprehensive inventory of all duties, responsibilities and qualifications required for this job. No visa sponsorship is available for this position. Nordstrom will consider qualified applicants with criminal histories in a manner consistent with all legal requirements.
Disclaimer: 
We are not affiliated, associated, authorized, endorsed by, or in any way officially connected with Nordstrom or any of its subsidiaries or its affiliates.